Kent Fostering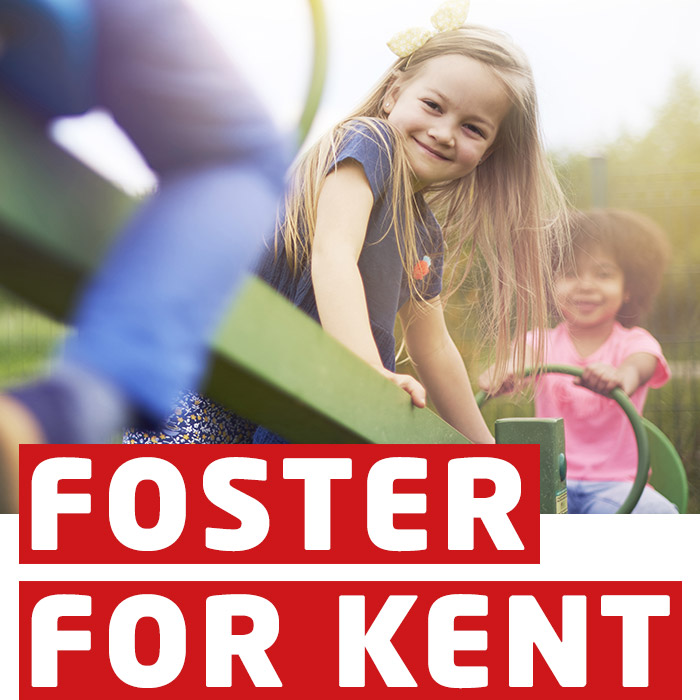 Change a future and foster a child in Kent.
We have over 40 years' experience helping children who need care and support, by making sure they're provided with a supportive and loving home for them to live and grow up in.
Our foster carers can be single or in a long-term relationship, with or without children and you do not need to own your own home – but you must have a spare room!
We provide all our foster carers with:
We need carers for all children, and we're also looking for parent and child foster care and for our brand new Hub Scheme.
If you think you can provide a foster home and work for the most experienced foster care service in the county, call us on 03000 42 00 02, request a call back or attend one of our fostering events.
Foster Care Fortnight - 13 to 26 May
We're supporting The Fostering Network's 'Foster Care Fortnight' campaign to help raise awareness about how foster care transforms lives of children and young people in Kent.
We are hosting some pop-up fostering information events during Foster Care Fortnight, so why not pop along and chat to us.
New Hub Family Scheme
We are also developing a new 'Hub Family Scheme' where one foster carer family is linked with 3 to 4 children living with foster carers within their community.
Hub family carers will offer extra support and be a key part of the child and foster families' support network to improve the stability of children's foster homes.
This is an interesting and new type of fostering with an excellent rewards package. Call us on 03000 42 00 02 or request a call back to find out more.